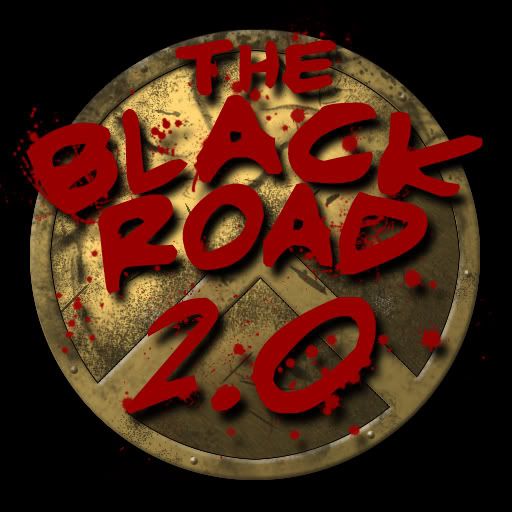 The History...
Location
: Greece
Time Period
: Distant Past (exact dates unknown)
What
: The Battle for Control of the Entire World
For millennia Hades was content to torture the souls of the fallen in his domain in Tartarus. But as time goes on, ambitious creatures are bound to get restless and evil creatures are bound to get increasingly evil. Such was the case with Hades when he turned his gaze upon the lands of men. Greece seemed primed for the taking. Their armies were in disarray, their people were fighting amongst one another, and no true leader could be found to unify the city-states. No one even noticed the flicker of flame along the road as Hades first dispatched his thieves and spies. The news returned to him was good - Athens seemed ready to fall. Hades took his time, first by breeding contention between the citizens then by outright terrorism; burning farms and destroying vital trade routes. A divided people blamed one another and their words got bitter. And when a winter came without enough supplies to keep everyone comfortable the bitter words turned to acts of violence.
The Titans arrived soon after, each with a region to protect and secure to accommodate more of Hades troops. And arrive they did; Trolls by the hundreds and Demons by the thousands. Centaurs wielding blades and Trees brought to life and wielding their own branches. Soon the citizens of Greece found themselves captives to the evil that was threatening just outside their city walls. They were in trouble and they knew it.
But as is the case with history, when a hero is needed a hero arrives. The legendary hero Serius took up his Heart Blade and returned to his position as Defender of Athens. He and his men took to the road north of Athens, desperate to cut off Hades supply of new troops. But they were too late; the way through the mountains had become fortified with evil forces. And this had the further effect of cutting off any reinforcements from crossing the mountains to come to Greece's aid. If Greece was going to survive this she was going to have to do it on her own. A call went out through the land - a search for souls brave enough to band together to eliminate Hades hold on the land. And brave folks did come, from all nations and tribes of Greece.
Warriors of Sparta came with shield and sword. Guardians of Athens' temples received blessings form their gods to come and fight. And the warrior women of the Amazon came poised atop their feline companions ready to ride into the heart of battle. The Priestess' came too, with their healing touch and restorative skills. Hoplite warriors who were precise with a javelin banded together and called themselves 'Javelineers', using their ranged attacks to support the troops on the front line. And Arcane Rangers, steeped in the mystery of the Moon Goddess Selene, brought their grace and their arrows to the fray. Nature provided the capable Dryad, able to tap into both natures' nurturing and destructive sides. The Assassin's came too, of course, as soon as they learned there was a bounty paid for each demon killed. And though seeming to occupy a place somewhere between this life and the afterlife the Bokor have recently begun to join in the battles, even if their motivation for doing so isn't always clear. When one Bokor was asked why he fights he replied "to protect zez soulz" or "to collect zez souls," his limited grasp of Greek and his heavy accent made it impossible to know which was which. Magic-Users came as well, bringing with them a grandiose power to use against the enemy. Pyromancers and their fire magic lit up the sky and scorched the land, while the Hydromancers affinity for ice served to make Hades legions uncomfortable at every step. And the Spell Blades brought their unique application of magic to the battlefields preferring to ply their trades at the point of attack where their magic crackles and sings through their blades.
The first obstacle that lies before the assembled heroes are the mighty Titans; eight in all and each with domain over a particular region. Atlas and the earth, Uranus and the sky. Thea and the trees, Oceanus with the water. Themus with the Justice and Rhea with the Pain. Gaea and her children the elements and Coronus and his bride death. All must be cast back into Tartarus before the Ice Queen's perch deep within the Frozen Citadel can be taken. And with Persephone dead Hades will be forced to come himself to a road in Athens for one final, decisive battle that will forever decide the fate of Greece.
The Present...
Location
: Battle Net
Time Period
: Not too distant future
What
: The release of The Black Road 2.0
The Black Road 2.0 is the much anticipated follow-up to the original Black Road map which has spawned 8 clans dedicated to the map on US East as well as a forum with close to 11,000 members. The project was started in September of 2007 the map is now nearing completion and we hope to be able to present the finished product to the gaming community very soon. The story-line of TBR 2.0 is much like that of the original version but with a few new wrinkles and surprises to keep our players on their toes. An effort was made to promote a group-style RPG in which players will select one of twelve possible heroes and work with up to 7 other players in an effort to drive the forces of Hades from the lands of Greece.
Features:
Like its predecessor, TBR 2.0 features 10 'main' boss fights styled to take patience, practice and teamwork for players to overcome as well as over a dozen 'mini-bosses' for players to test their skills against. There are over 50 original quests for the players to complete, over 200 items for them to equip themselves with and a system of 'progressive forging' that ensures those items will continue to be useful even in the later stages of the game.
The map features 12 heroes for players to choose, each one with a specific role to play in the game. For example we have the Spartan Warrior whose skill set makes him the best up-front tank in the game. We also have a Priestess with healing skills essential to a party's long-term success and a Temple Guardian who has elements of both classes while still providing its own unique experience for the player. Each hero has 5 spells/skills to aid himself and his party in the defeat of the forces of Hades. All have been custom designed and JASS coded for our map and feature some of the best effects that WC3 artists have provided the modding community (each with credit in the map).
Some of the other features of the map included a save/load system for continued character development (obviously), an arena for players to partake in some PvP and a training dummies where players can test item/character builds to find the one that is most effective for their style. Also included is a 'worship' system where players dedicate themselves to a particular god and curry certain benefits from their god, as well as a system for currying favor with the gods in order to gain their help along the way.
Development Team:
*
FatherTime
- Project Manager, Terrain
*
Av3n
- Coder (Spells and Systems)
*
ArthasFirstorm
- Coder (Quests and Gameplay)
*
Aerox
- Coder (Systems and Protection)
*
Happy Tauren
- Models/Optomization
*
CrazyRussian
- Icons & Custom Artwork
*
GurkenKinG
– Custom Skins
*
Idontneedaname
– Custom Skins
Progress:
2.0 is almost complete. We have a little more code to write and some balance testing to do and we'll be finished.