Legacy of Argos Orpg [Name Not Final]
I. Background
II. Overview
III. Story
IV. Features
V. Ideas
VI. Whats to Come
VII. Conclusion
VIII. Screenshots
IX. Classes
I. Background
My name is Sean, I'm 16 and I have been playing Warcraft 3 since it came out. Got into mapping about 2 years ago and have been getting better and better ever since. The tool is such an amazing thing and I love mapping. I'm a very skilled Terrainer and Coder. Still learning vJass. I know how to make simple to Intermediate spells with vJass. Overall if anyone needs help they should come to me. I'm in highschool as a Junior, I like skateboarding/Bmx. (I'm not a total geek lol) I love Monster Energy drinks and coffee (Caffine Freak). I have insomnia (Probably where I get all the Time to work on this map) Enough about me how about my map huh?
II. Overview
I got my ideas from this map from many other maps. I took all the greatest ideas made them better and also created some of my own great ideas. I was so sick of all the crappy 2 week orpg projects that have been made on War3 (Warcraft 3, will be used alot) So I opened up my World Editor and got to work. That was 6 months ago and this project is still in full swing.
I want my map to be perfect, fun, and worthwhile. To have the whole sense that you are not in a War3 game anymore. Careful coding and amazing terrain has achieved that. I've had many set backs just like many other mappers that have delayed this project a lot (But that is a story for another time.) I remember reading other peoples threads in other forums about there saying that their map is QUOTE:"Beast, awesome, pwnerific, spectacular!, Rad... etc" But I'm not going to say that, only you players out there can say that. So tell me what you think.
III. Story
The story of this game is kinda plain and simple and needs a lot of Lore work and such.
Many years and years before, the was a wizard who betrayed the whole world to seek out a legendary Rune. Once found the rune corrupted the wizard. The wizard now with unfathomable amounts of power took over the elements of the world, thus spiraling it into chaos. As years passed the wizard's powers began to fade, and the elements began to settle to the dark reaches of the world. The wizard now craving more power is setting out to find more runes to enhance his powers once more.
IV. Features
I have many features made for this map. So here they are:
- A Fully custom made Equipment system, Where weapons and armor are shown on your hero.
- Pet System
- A fully fun quests system
- A custom defence system optimizing customization and variety.
- A full variety of Proffessions
- A very flexible Third Person Cam (Can be disabled)
- A Loot system
- A neat Ability system where you get "Skill Points" when you level/quest/Killing Creeps. Used to upgrade spells.
- Epic boss battles, in a way like Impossible bosses
V. Ideas
Customization is the key to my map, so I had a few ideas of how to make it so.
Teachers of the Elements: These units can teach you certain element traits that will effect what Abilities you will get in the future.
Runes: Yes runes. The story has runes so runes have to have a big event in the game. Using runes to boost your hero, enchant weapons, unlock secrets etc...
Kingdom quests: These are quests a group of people can do. Any amount. Depending on their level. These are like dungeons but are like mini games, Kill the boss in this amount of time, or survive for this long. Or even capture the flag.
VI. What's to Come
Tree Fade system
Many more Item Attachments
Mount System
VII. Conclusion
So this is my project, if you would like to post ideas or like to help, post on this thread or even email me at
Shadypwner@hotmail.com
" onclick="window.open(this.href);return false" onclick="window.open(this.href);return false" onclick="window.open(this.href);return false" onclick="window.open(this.href);return false"
VIII. Screenshots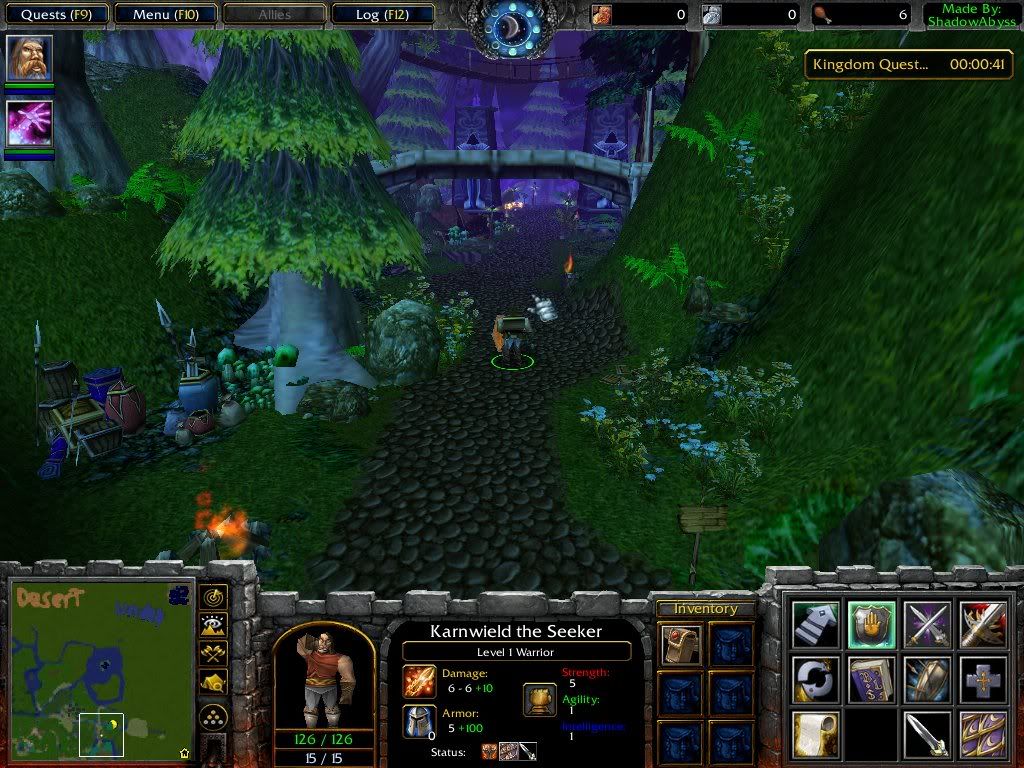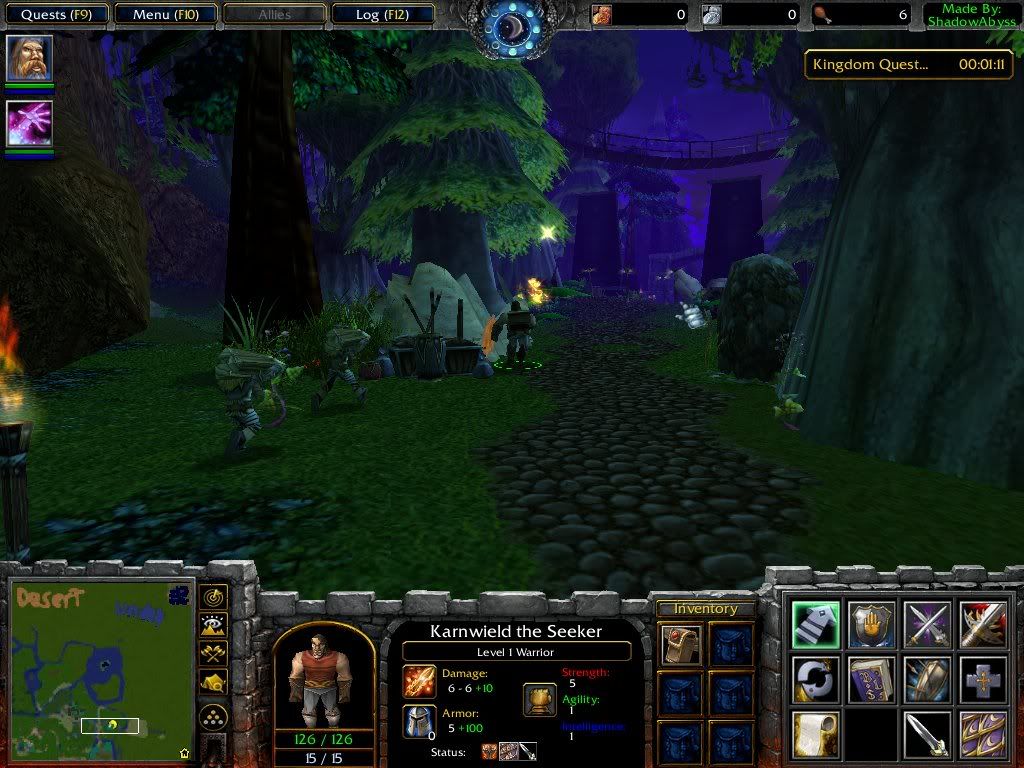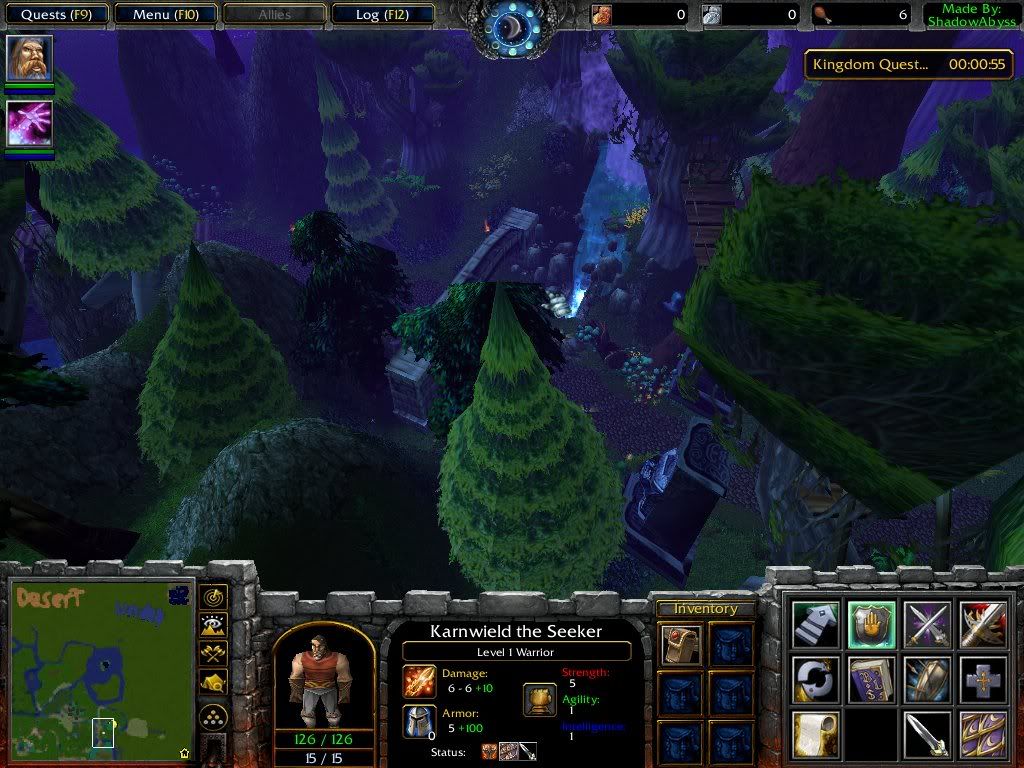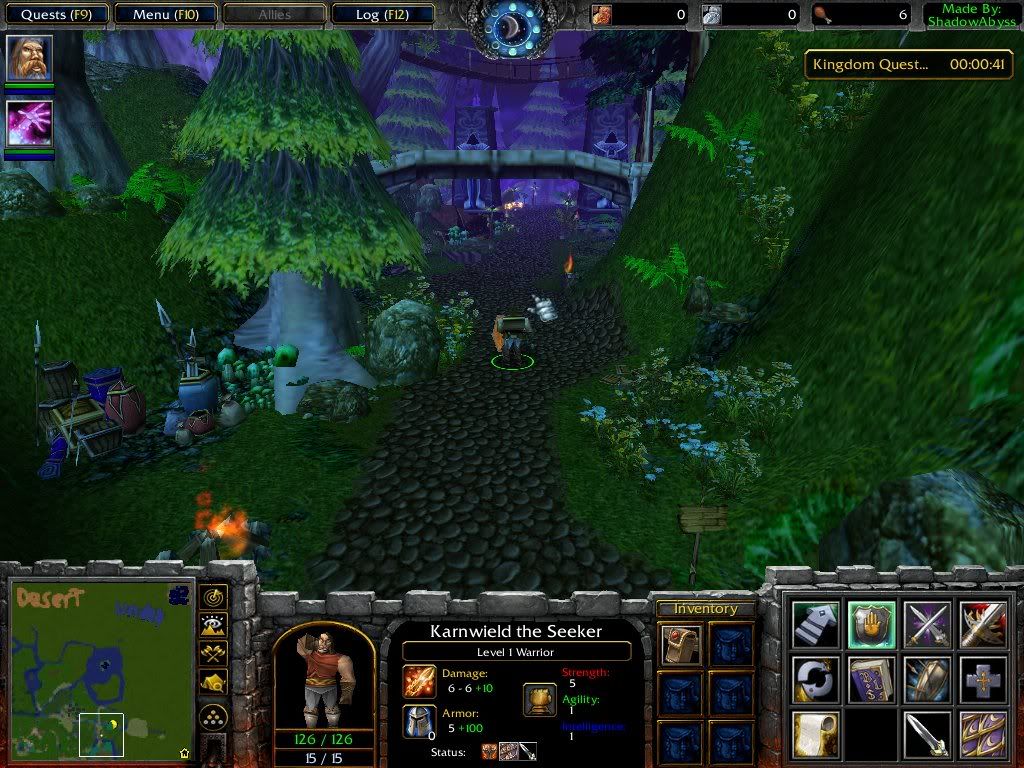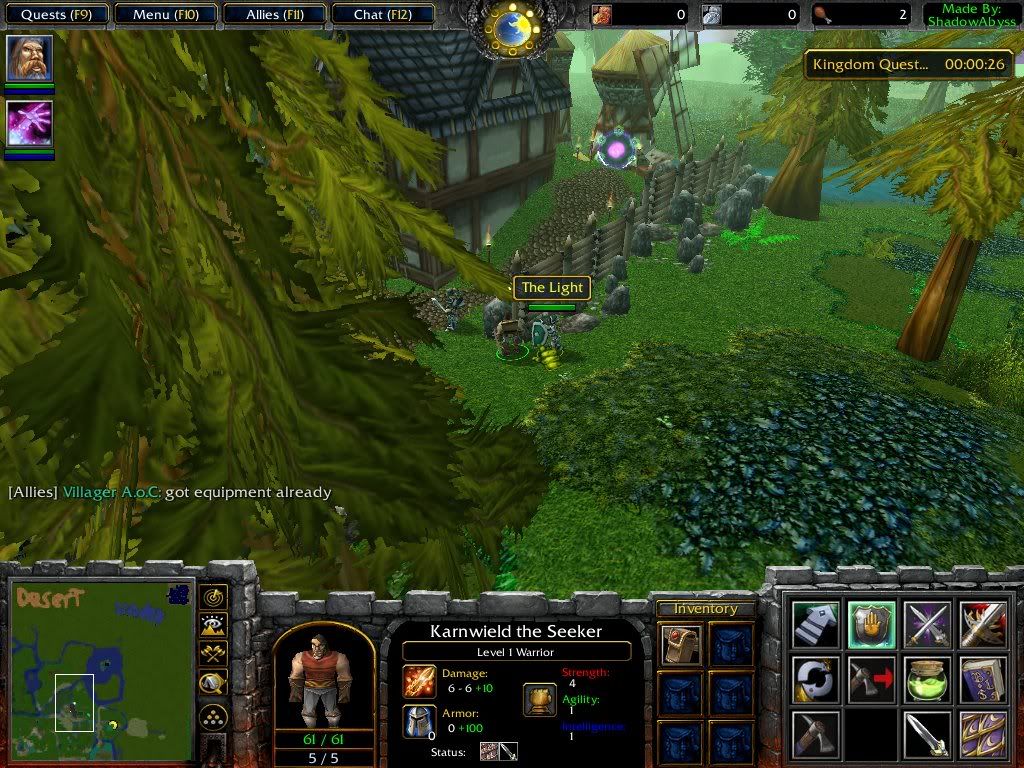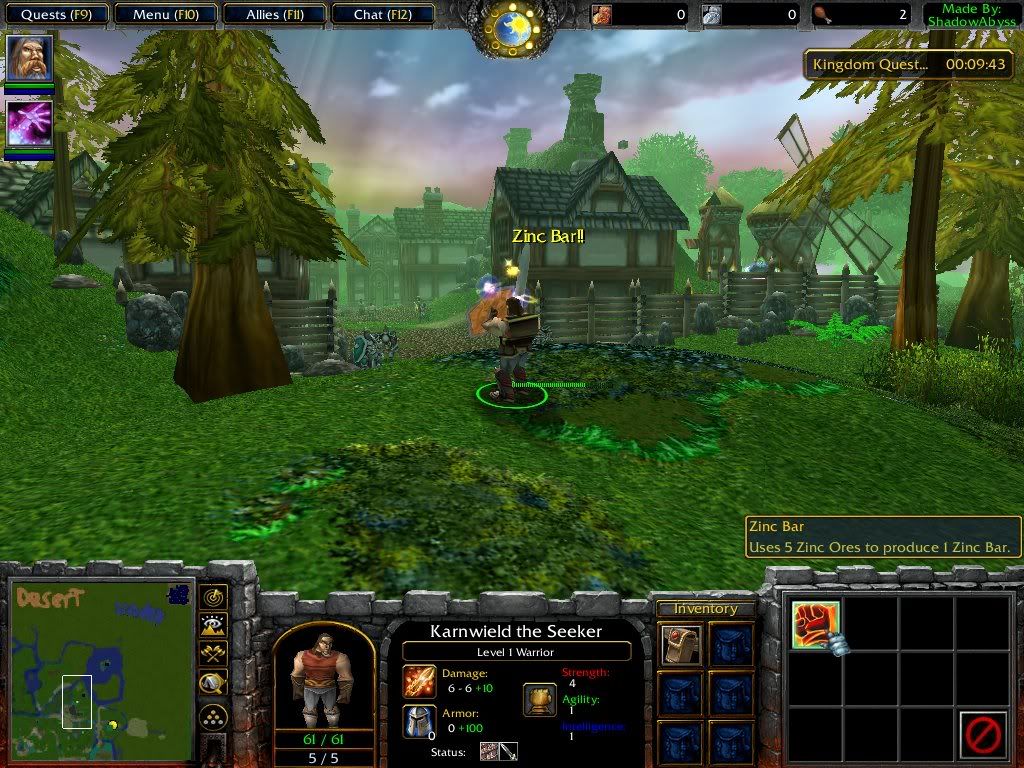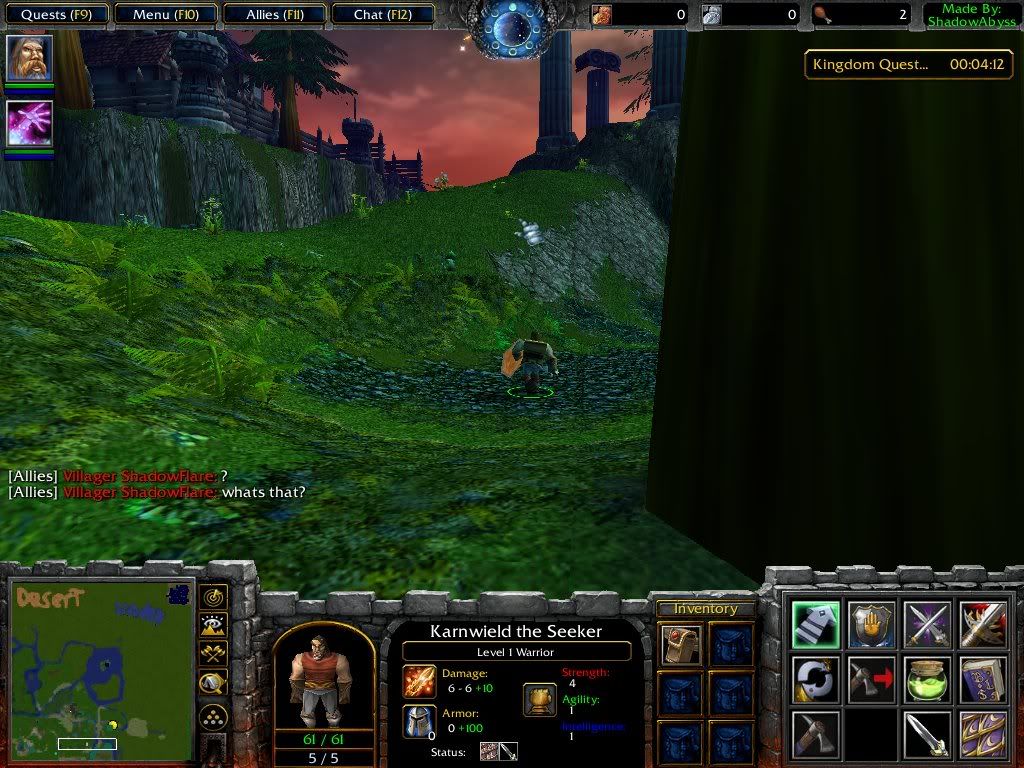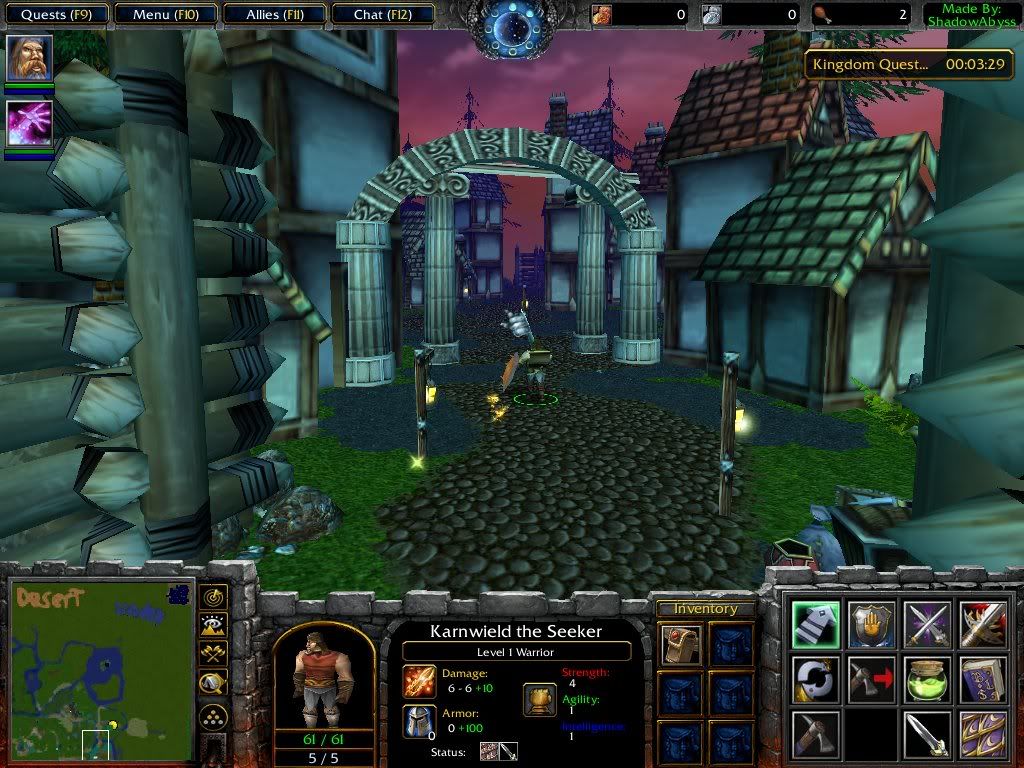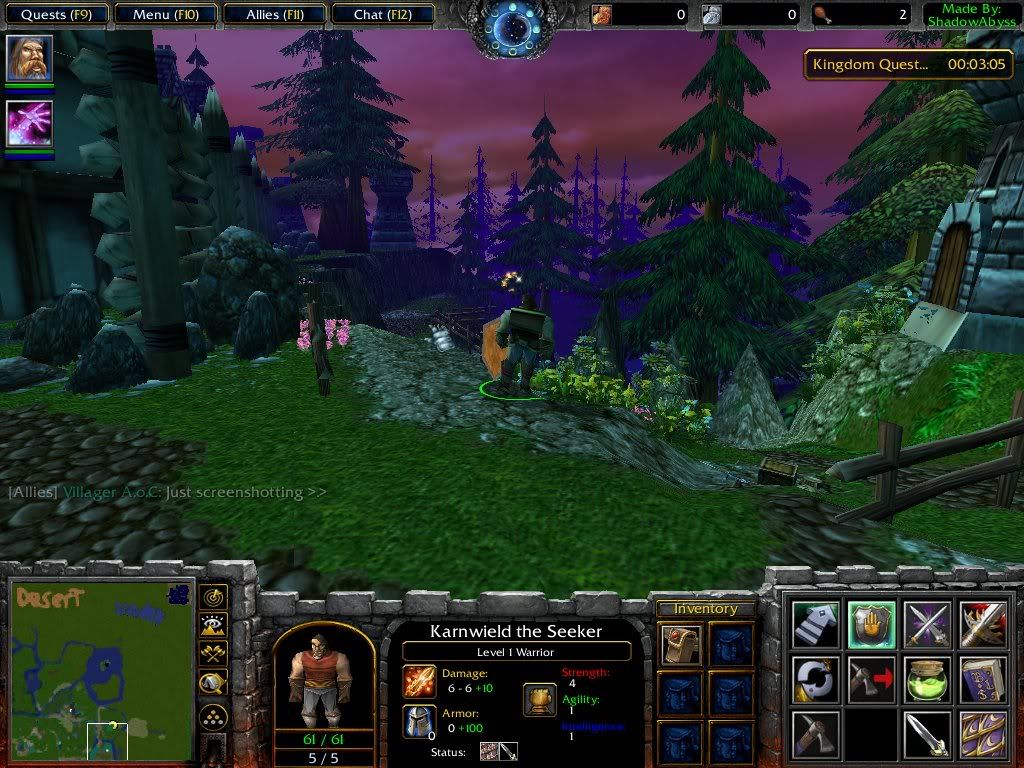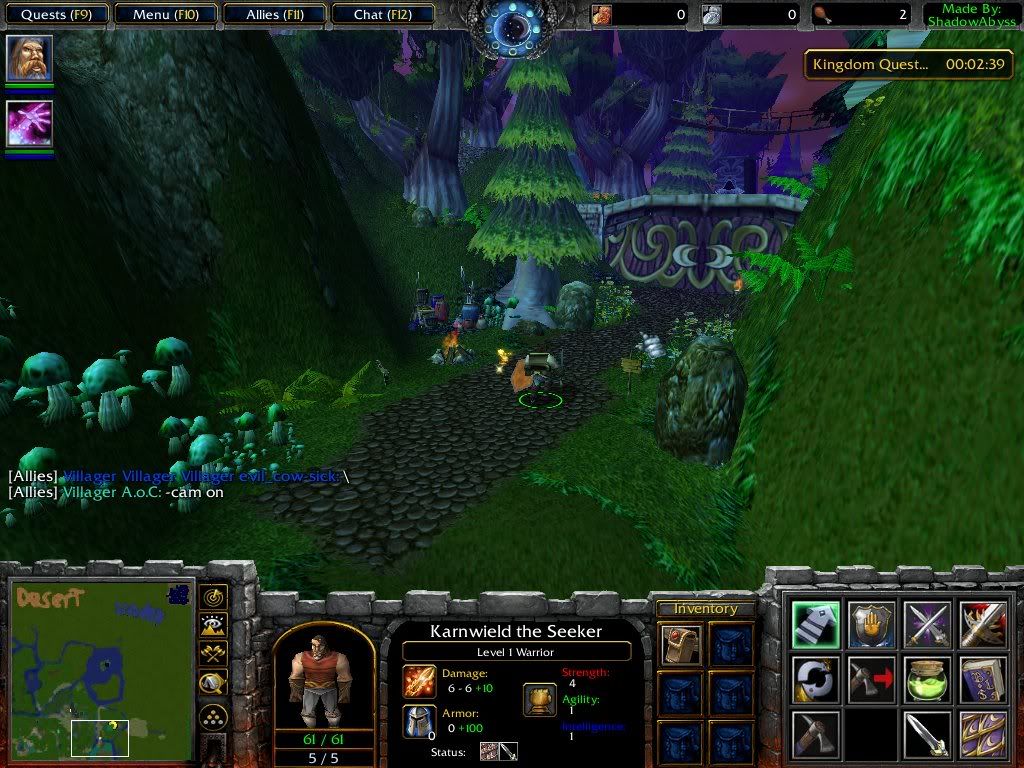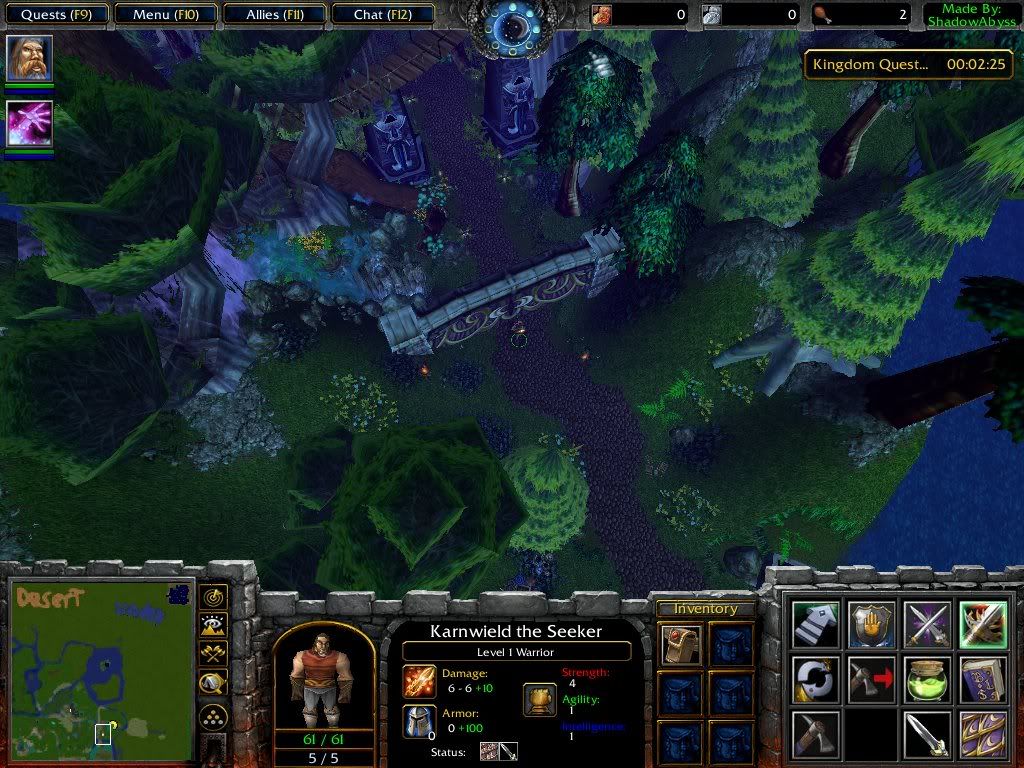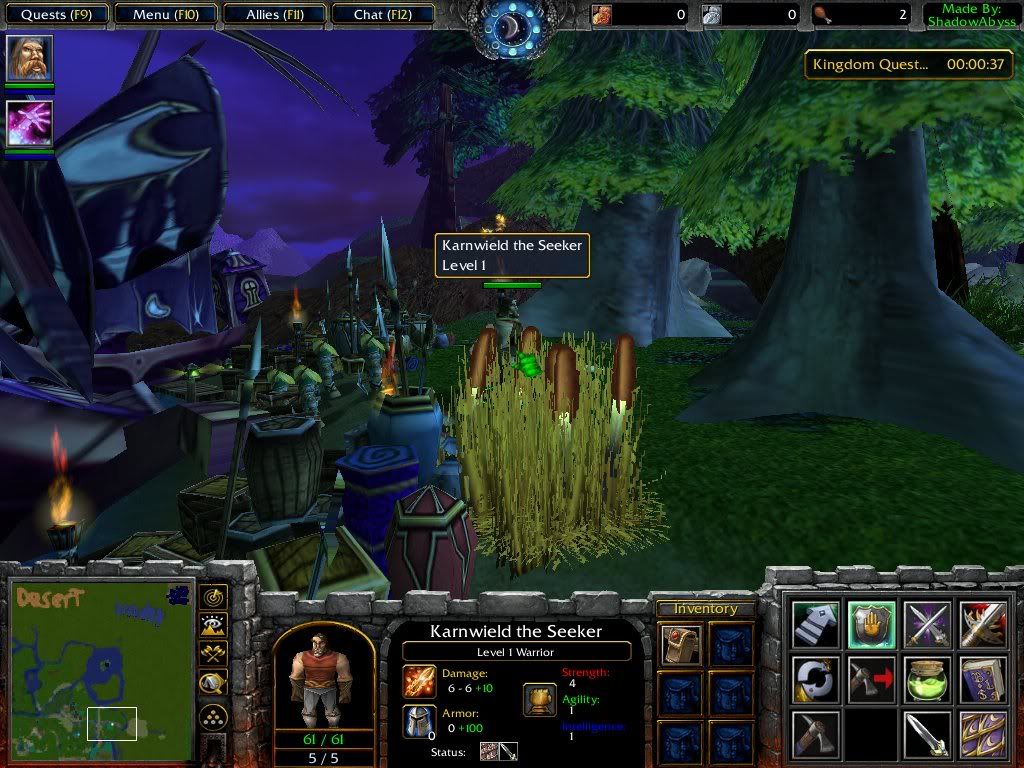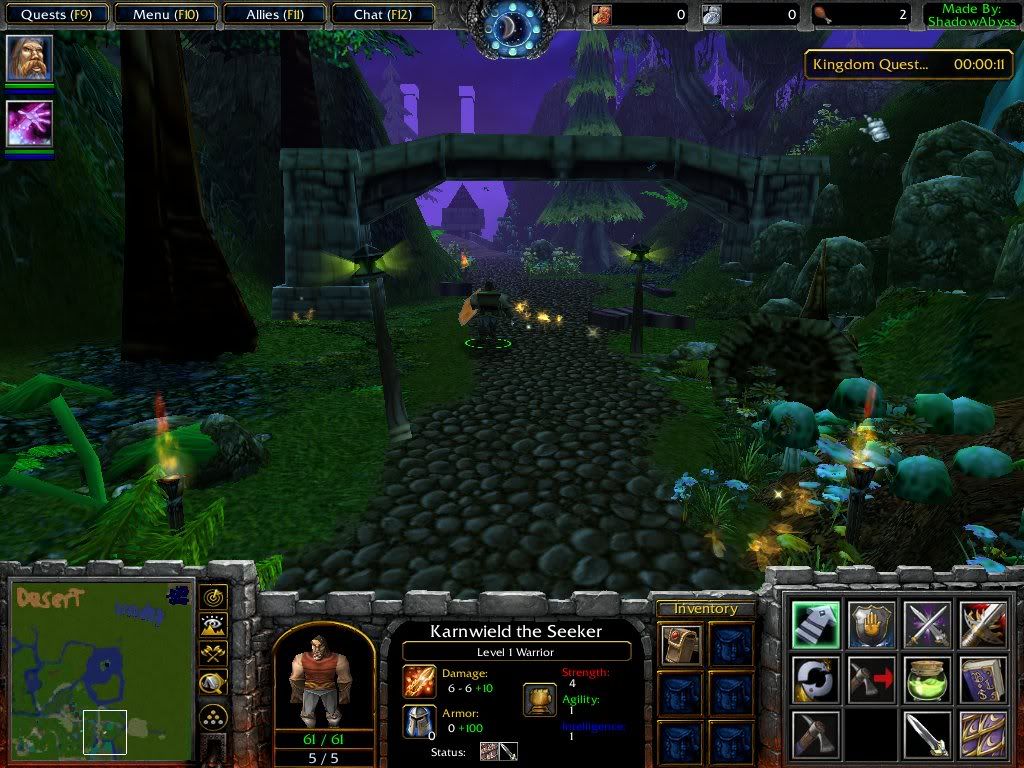 IX. Classes
Coming Soon