thx alot Pyro & Moyack as well.
Note thou, after dl'ing the map the triggers came out very weird and didnt seem to work ingame, but after pasting the non handle ver into the map it worked fine.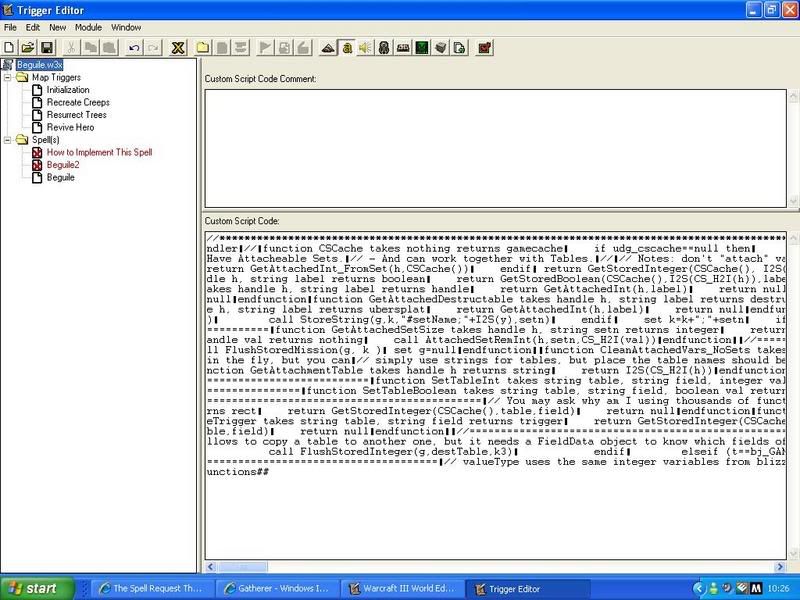 Not sure, if your still taking spell requests? I'll post another one, if thats ok.
Beguile was the ultimate for a Mesmer/Sorceress Hero, and now the ultimate for her evil counterpart the Succubus :).
Table:
Transmute

Channeling - Targets a Point
Continuously each second has a X% chance to hex each enemy, organic unit in the area. Lasts 1 second on Heroes, 3 on Units.

Each level increases X% chance & area.
SFX - The Dalaran Shield - Weather Effect, over the targeted point/area.
Standard Hex spell/effects used per unit.

Vjass/globals is preffered, but will take any format.

thx for any help.

__________________